WELCOME TO KANIKA SAND
Kanika Sand is the leading boat service provider for tourists in Odisha. This boat service is for travelers who desire to explore different places of Bhitarkanika.
Explore Bhitarkanika National Park
Boating in the Creeks
Kanika Sand offers Bhitarkanika National Park tour. In order to experience the wonderful beauty of Bhitarkanika National Park, you need to know few interesting facts about this place. Bhitarkanika Park is a wonderful island bounded by water and swampy areas. Here you can find ample of rivers that interweave this area. Tourists who come to Bhitarkanika for sightseeing need to pre book a private boat for their day tour. All our boats are licensed by the Forest Department.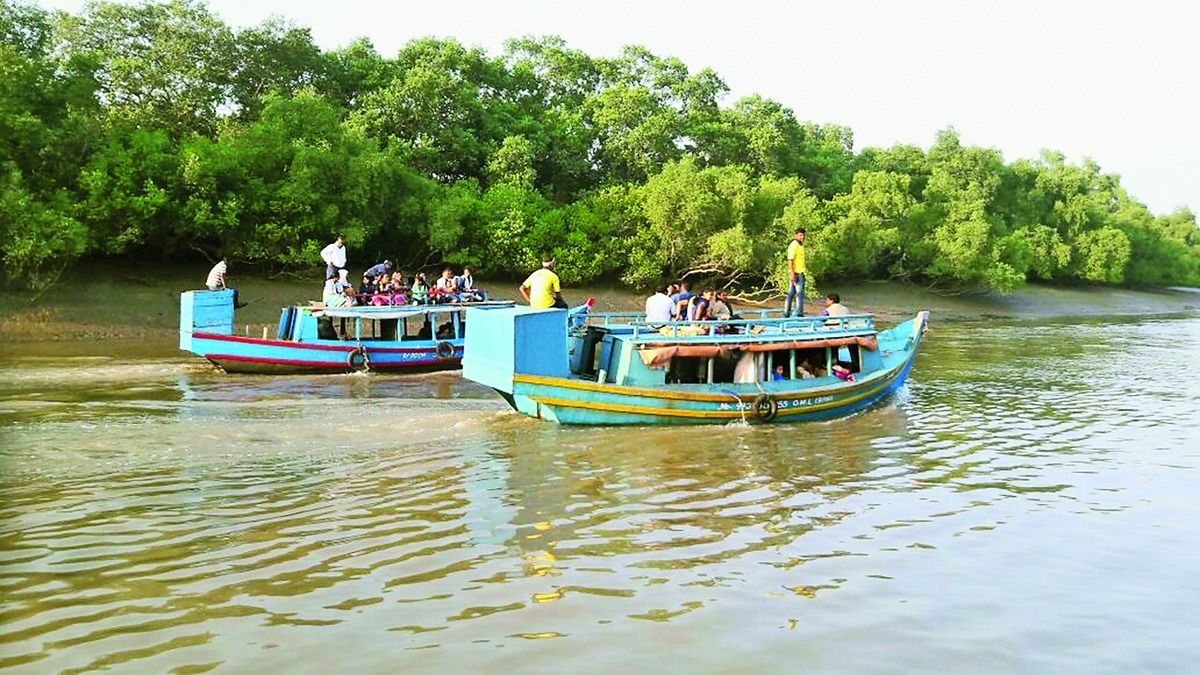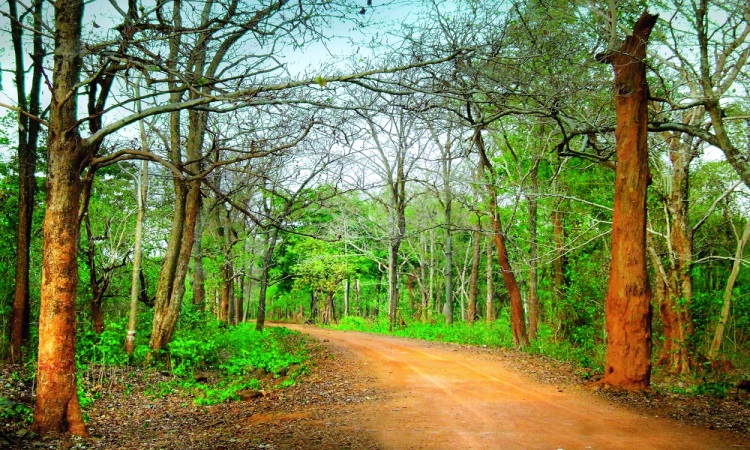 Nature Trek
Are you serious about nature trekking? If yes, then you will definitely love to trek in Bhitarkanika. During your tour to Bhitarkanika, you will find trekking as one of the most common activity compared to other sanctuaries. Here trekking and hiking is wonderful through the dense greens and free from intervene of wild animals. At the same time you will feel wonderful getting close to the Mother Nature; however, you need to be careful when moving close to the river banks, as crocodiles are plentiful here. Therefore, we recommend you to be close with our tour guide during your boat trip to Bhitarkanika.
Watch the Nesting of Olive Ridley Turtles
The Gahirmatha Marine Sanctuary is a popular marine wildlife sanctuary in Odisha. It is one of the famous tour destinations in Odisha. It is the world's biggest nesting seashore for Olive Ridley Turtles. The Gahirmatha Marine Sanctuary is located to the east side of Bhitarkanika National Park. The Gahirmatha Sanctuary is the solitary wildlife reserve in India. Tourists who desire to see Olive Ridley turtles can visit this place during the mating and nesting season around January and February. After couple of months the turtle eggs gets hatched and thousands of baby turtles move towards the ocean, forming a gripping scene.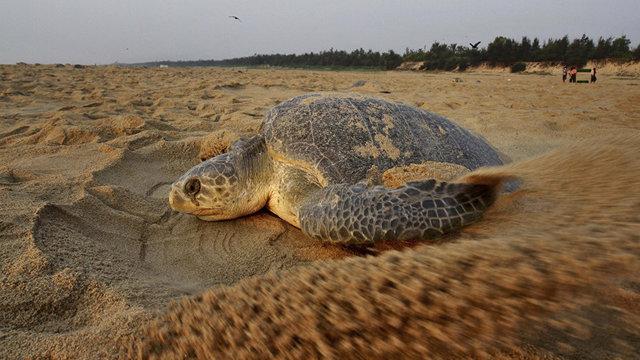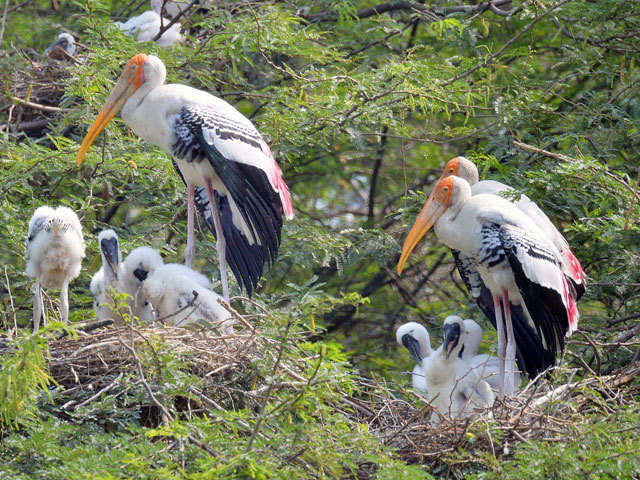 Bird Watching
Tourists who are fond of bird watching, Bhitarkanika would be a must place to visit. Here you can glance hundreds of unique resident birds and around 8 species of Kingfisher. For bird watches, Bhitarkanika is a paradise to witness wide varieties of birds migrated from Europe and Central Asia. Your bird watching will become exceptional if you plan your visit during the winter season.
Kanika Palace
Kanika Palace is located closed to Rajkanika Town, Kendrapara, India. This place is 125 kilometers from Bhubaneswar, Odisha. Kanika Palace is located in Kanika Tehsil. This palace is well-known for its spectacular infrastructure and construction work, crafted a century ago by Raja R N Bhanjadeo. The magnificent history will definitely make you spellbound when you visit Kanika Palace. This palace is bordered by Kharasrota and Baitarani. Here you can see the different sections of the palace, sophisticated furniture work, well-designed wooden staircase and more than 100 years old stencil painting. Apart from that, the walls are embellished with stained Belgium glasses. Inside the palace, you can find the Kanika museum where you can see the world's largest crocodile skull.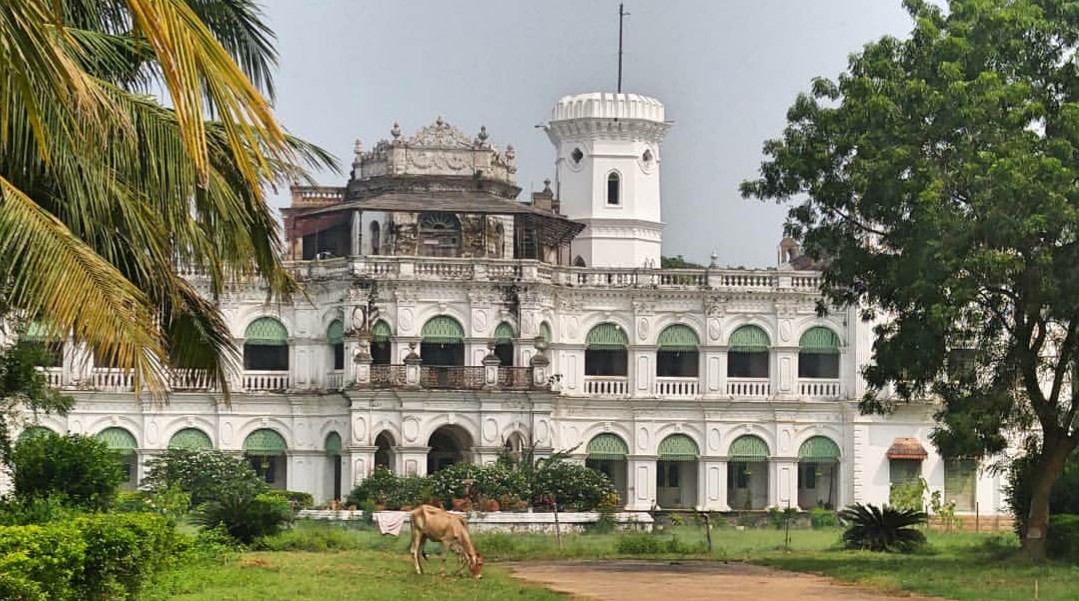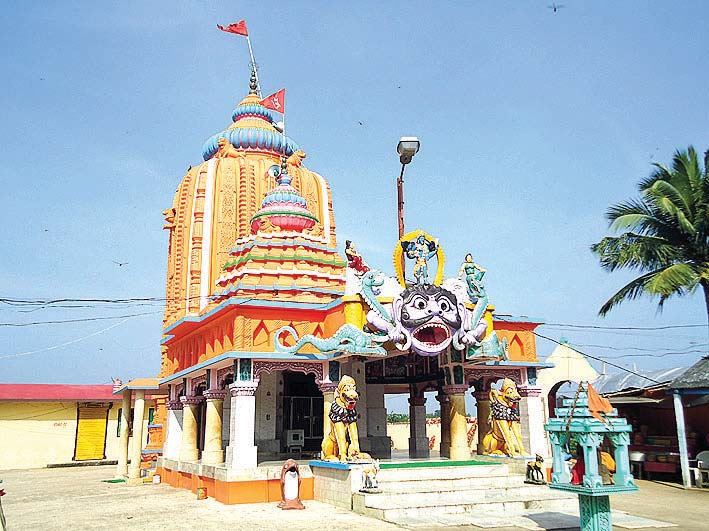 Dhamrai Temple
Maa Dhamrai temple is situated in a small coastal township in Dhamra. Dhamrai Temple is around 60kms from Bhadrak and close to the coast of Bay of Bengal. Travelers from different parts of Odisha come to visit Dhamrai Temple. The prime festival of Dhamrai Temple is Makar Sankranti. Dhamrai Temple constructed by King Sailendra Narayan Bhanjadeo in 1953; however the temple was destroyed and the stays had been washed away. During that length the devotees worshiped the deity retaining her inside a thatched roof house. In 1980 while a few neighborhood influential folks significantly concept approximately building a temple for the deity and prepared the rites and rituals associated with the customs and traditions of Maa Dhamarai that protected Makara Mela etc.
Our Tour Packages